07 Oct

Promoting a Book on Twitter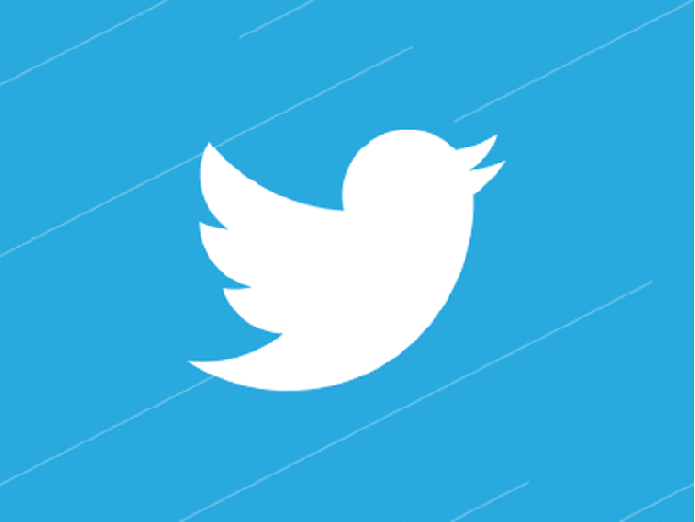 About a year ago, I began using Twitter as a marketing tool to promote my second novel In the Fullness of Time. By reading and testing out the advice of successful Tweeters who boast of 100,000 or more followers, I grew my own Twitter account from a little under two thousand to over ten thousand followers in the course of twelve months. Here's what I learned.
How do you gain Followers?
Every time you gain a follower, your tweets show up on the feed of that follower, thus widening your audience. The more followers you have, the wider your message will spread. Increase your followers and you strengthen your presence on Twitter.
So what's the best way to gain followers? Different experts answer this question in various ways; however, there are a few tips that appear consistently in books and blogs on the subject. Here are the ones I've used.
Follow all tweets that interest you or are related to the topics that you tweet about.

I follow on all things writing. This includes posts and blogs on historical fiction, general fiction, writing tips, editing and marketing tips, quotes about writing and reading, etc.

Follow back all of your Followers.

I don't follow tweets I consider inappropriate or those that look like spam. The app I use called Crowdfire allows me to black list anything I consider pornographic. (There is also a function for blocking offensive users directly on Twitter. It's in the pull down window with the arrow at the right hand corner of any tweet or follower profile.) Otherwise, if the tweets are appropriate and don't look like spam, I follow anyone who follows me.

Unfollow anyone who Unfollows you.

The exception here is if I want to follow a best-selling author or a celebrity who I know may never follow me back.  My Crowdfire app will allow me to white list them, which means they won't be deleted. I'm sure there's a function for that on Twitter, but I haven't discovered it yet.
Respect Twitter Guidelines
Keep an even ratio between those you Follow and your Followers.

To control spam, Twitter limits the number of people you can follow in a day, so as not to exceed your total number of followers. Therefore, you sometimes have to unfollow in order to follow new people. The rules are a bit vague, but the purpose of limiting followers is to monitor aggressive users and users who follow and unfollow large numbers of users.

Tweet daily and update your Follow/Unfollow list every 24-48 hours.

It's important to continue making contact with your followers on a regular basis and to unfollow those who are not following you so that you can follow more people and grow your account.
What do You Tweet About?
My primary purpose for using Twitter is to promote my books. For that reason, I stick to topics that relate to writing or books or historical research related to my novels. That includes inspirational quotes, blogs and editorials on subjects pertinent to writing and editing, television clips, and gifs.
Since Twitter allows for multiple accounts, I keep my @KStillerman account focused on writing and have created @politiKath to vent politically partisan comments and unfiltered opinions on just about everything. I did that after the 2016 election to keep from unleashing my frustration on potential purchasers of my books. It's not that I want to hide my views. It's just that my primary goal as a novelist is to create convincing characters and tell good stories, not to offer political or social commentary.
What are Best Practice Guidelines?
I also follow a few best practice guidelines for Tweeting that I've picked up in my reading on the subject.
Tweet about what Twitter people want–entertainment, inspiration, and knowledge.

For entertainment, I include jokes/cartoons and comments about my day as a writer; for inspiration, I share my projects and goals and information about successes related to writing and publishing; and for knowledge, I share my blog and links to other blogs and articles on writing that I find helpful.

Pin a tweet about your book (or whatever you're promoting) to your profile page, with a link to purchase.

This is easy to do. Just create the Tweet, post it, and then click on the arrow at the top right hand of the Tweet. Click on "Pin Tweet to Profile Page" and the Tweet will always show up as your first Tweet until you change it.

Retweet promotional material, but make sure to include lots of good content in between to avoid that spammy look and to keep from barraging your readers with ads.

I like to keep at least three or four non-promotional Tweets between each promotional Tweet of my book.

Use Hashtags to increase the likelihood that someone will see your Tweet.

I frequently use #amwriting #amreading #amediting #ampublishing.

Whenever possible, include a picture, gif, or video clip with the text.

The reason for this is self-evident. The eye is attracted to visual posts more than those with text only. Your tweet is more likely to be noticed if there is a visual attached.
Remember to Interact with Followers
Make sure to like and retweet your followers' tweets frequently. After all, it is social media, and the purpose is to interact with your followers.
I always retweet promotional ads for books in my genre of historical fiction. Any time I see that one of my followers has just published a book or is celebrating a writing success, I send a direct message to congratulate them.
How do You Manage a Twitter Account?
There are a number of apps for managing Twitter accounts that perform tasks like scheduling tweets and finding compatible followers. Most have a free version that can be upgraded and expanded for a fee. I've tried several of them, but the only one I use currently is CrowdFire. https://www.crowdfireapp.com/about-us. 
CrowdFire is a paid app ($7.99 a month) that lists all of my followers and unfollowers. I can go under Recent Followers and check the ones I want to follow back. Likewise, I can go under Recent Non-followers and unfollow those. There is also a feature, Copy Followers (recently changed to Competitors' Followers for some unknown reason) that allows me to type in a username and bring up a list of that person's followers. I can then copy as many of those as Twitter will allow. Usually, Twitter will not allow me to follow very many more than my current number of followers. All of the above actions can be done directly on Twitter as well. The advantage of the app is that everything is combined in one place and it only takes minutes to perform basic management tasks.
Tweetdeck is a free Twitter app that lays out all of the user elements in column form. If you pull it up, you can see your Home feed, Notifications, Mentions, and User Tweets all in one view. I have it on my desktop, but don't use it frequently, mostly because I'm accustomed to CrowdFire and gravitate to that. However, I can see how it could be helpful.  https://tweetdeck.twitter.com.
Tweepi, another free Twitter app, (https://tweepi.com) uses data to recommend actions and tasks that can help grow your Twitter account. Again, I've not used this app enough to say whether it works or not, but it appears to be a beneficial tool.
Effective but Impersonal
Socialoomph. For a while, I used a scheduling app called Socialoomph.com to boost my media productivity. However, I abandoned it because I felt it made the process too sterile and impersonal. The app allows you to schedule your Tweets in advance and has many elaborate functions for finding and automatically posting pertinent articles and blogs. With minimum maintenance, the user can set up a series of both promotional and non-promotional Tweets that are repeated at prime times during the day. Once set up, the program runs on autopilot. Socialoomph.com offers a free version which can be expanded to a professional version for $17.99 every two weeks, with the option to discontinue at any time.
Expense vs. Results
The strategy of scheduling Tweets is highly touted by authors of books and articles written by people who have accumulated over 100,000 followers. These authors say they have used Twitter successfully to promote their books. I may return to scheduling Tweets in the future, but until I can document enough added book sales to justify the expense of the app, I'll do without it.
Easy Tool for Shortening URL Address
Bitly.com is a free app that I have found very helpful in managing the length of URL addresses that sometimes go on endlessly and distract from the text of a Tweet or blog. There is a window in the upper righthand corner of the app for entering the full web address. Bitly.com will convert the long address to a shorter URL that will redirect to the longer web address. http://Bitly.com
How Much Time Does it Take to Manage a Twitter Account?
Although I use Twitter to promote my books, I don't have endless hours to spend on social media, nor would I use my time for that purpose if I did. I'd much rather devote my time to writing novels and updating this blog. I rarely spend more than twenty minutes a day maintaining my Twitter account, and some days I don't spend any time at all. Here are the maintenance tasks I perform most every day that have enabled me to consistently gain one to two hundred new followers a week.
Open CrowdFire app.

Follow all new Followers (Black List Followers who post porn or inappropriate Tweets)
Unfollow all Recent Unfollowers
Copy followers of a favorite author or blogger, a celebrity, or a new follower with interesting posts

Open Twitter Account.

Scan Home feed for interesting Tweets to like and retweet
Scan Notifications and respond to several followers–like, comment, thank, congratulate
Tweet a link to any new blog posts/retweet older ones
Retweet book promotions, making certain to post several non-promotional Tweets in between

Share recently read articles and editorials of interest.

I do a lot of reading and writing of book reviews when I'm not in one of my novel-writing phases. I've discovered that my Twitter account is not only a good place to share what I read. It's also a great place to store resources. Once I tweet something, it will be right there on my profile page for easy access to reread or use again.
Does Promoting a novel on Twitter work?
Most of the books and articles I've read, written by authors with over 100,000 followers, don't make specific claims about book sales. That's especially true regarding the genre of fiction. What they tend to do is offer their books on how to gain twitter followers and other social media advice for free or at a minimal price. In the process, these authors become best sellers on Amazon in the very narrow category of their expertise. Then, they use the publicity from the non-fiction twitter book to drive sales on their novels.
I'm still so new to this whole marketing business that I haven't figured out how to make the process of writing one book to promote another work for me. However, it obviously works for many people and it may at some point work for me as well.
In my experience, maintaining a presence on Twitter doesn't translate into significant book sales, unless tied to some type of paid promotional. An example of this would be Book of the Day, a marketing tool sponsored by http://OnlineBookClub.org. When I paid for Hattie's Place and later In the Fullness of Time to be Book of the Day, I did see a significant rise in sales on the day of the promotion, followed by an increase in sales for several days thereafter. However, I was required to offer the books as either giveaways or at a greatly reduced price. The result was that my sales were not great enough to cover the cost of the promotion, which in my estimation would be the minimum test of success.
My Experience with Promoting a Book on Twitter
After a year of pursing Twitter as a means of advertising, I've concluded that it's an excellent platform for getting the word out about my books to the ten thousand people who are currently following me. But not all of my followers are also readers in the genre of  historical fiction. Thus, not all followers will be potential buyers for my novels. As I continue to expand my account, I'll be looking for followers who share an interest in historical fiction.
I'll still follow all who follow me. However, Twitter allows for followers to be separated into lists. I'll use that function to earmark those who would be a potential audience for my books and target my promotions to them. Instructions on how to create lists can be found at http://bit.ly/2ktdJmk.
Goals for Promoting a Book on Twitter
My goal is not to become a super salesperson. I simply want to learn enough about effective marketing to get my books into the hands of those who would enjoy reading them. I want to realize enough of a profit from sales to cover my expenses.
I'm content to grow my Twitter account gradually,using the following strategies:
Seeking followers with common interest
Tweeting content that is helpful and inspiring and entertaining
Forming relationships that will allow me to benefit from social media and at the same time contribute to and support my followers.
I'll continue to share my findings for promoting a book on Twitter. I hope that the readers of this blog will do the same. Use the comment section below, contact me at @KStillerman on Twitter, or e-mail at Kstillerman@triad.rr.com.
Resources 
My favorite of these resources and the one that I've followed most closely is the book by Daniel Parsons. I'd recommend starting there and moving on to the others as time permits.
Charles Edgar, How to Create 10,000 Twitter Followers in 6 Weeks http://amzn.to/2ktJRX4
Jane Friedman, Social Media for Authors: The Toughest Topic to Advise On  http://bit.ly/2z58TPI
Scott Hughes, 10 Step Plan to Promote Your Book:  Online Marketing on Any Budget  http://amzn.to/2fSvO8p
M. LeMont and Jennifer C Lopez, Writing Like You're Already Famous  http://amzn.to/2xqtgK4
M LeMont, How to Twitter from Cradle to Grave http://amzn.to/2wEPX8K
M LeMont, How to Gain 100,000 Twitter Followers   http://amzn.to/2kw6Mkw 
Daniel Parsons, #The Art of Twitter http://amzn.to/2hVnVmV
Ian H. Sutherland, Twitter: Advanced Strategies for Authors  http://amzn.to/2fTCQtB
SaveSave
SaveSave
SaveSave
SaveSave
SaveSave
SaveSave
SaveSave
SaveSave
SaveSave
SaveSave
SaveSave
SaveSave